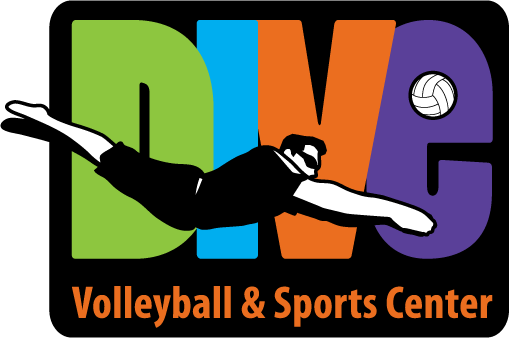 Adult clinics, private lessons,
balls, logowear, and more!
Click here to access our online store!
Drop-In
$5 Each Night
Friday Night Adult (14+)
7:00-11:00PM
Saturday Night Adult 18+
7:00-10:00PM
Currently Unavailable
Sunday Night Adult (14+)
6:30-10:30PM
---
Youth Club Tryout Schedule Now Available!
Please visit our club website for more information.
Adult Clinics Are Back!
Please visit our online store for more information and to register.
---

The Dive Volleyball and Sports Center (Dive) is focused on providing a venue for indoor hardcourt and outdoor sand volleyball as well as other sports and activities. Dive is centrally located, within two minutes of I-70, five minutes of downtown Denver, and three blocks from the 40th and Colorado light rail station, making it readily accessible from the entire metro area.

Dive houses seven indoor hardcourt volleyball courts and a 2400 square foot fitness center and will soon expand to include six outdoor sand courts.

Dive offers its own volleyball leagues, drop-in sessions, clinics, and tournaments, but also provides a venue for its partners to host their own leagues, activities, tournaments, and events (follow the Schedule and Partners links for more information).

If you are interested in receiving notifications of upcoming events, like us on Facebook or click subscribe to join our email distribution list (don't worry, we only send out email alerts once a month or so), or if you have an interest in using the Dive facility for yourself or your group, organization, or event, please email us.